I never truly appreciated wearing sunscreen on a daily basis specially on my face and neck until I reached my 30's and those stubborn sunspots started showing up.
I must admit, given the number of options in the market under the category of sunscreen I don't know where to start or which one is definitely worth the rave that will make me want to actually buy and try it out.
Upon doing my research, there is one particular brand that caught my attention. Aside from my love for anything Korean, this sunscreen got viral on TikTok. So, let's see if it is really worth the hype.
Most sunscreen that I know leaves a white cast upon application. But with Beauty of Joseon, give it a good dab and a few minutes on it will be perfectly absorbed by the skin. It is lightweight, not sticky and creamy type of organic sunscreen that is comfortable on skin plus gives a right amount of dewy finish. However, if your skin type is on the oily side, the moisture it gives might be a little too much.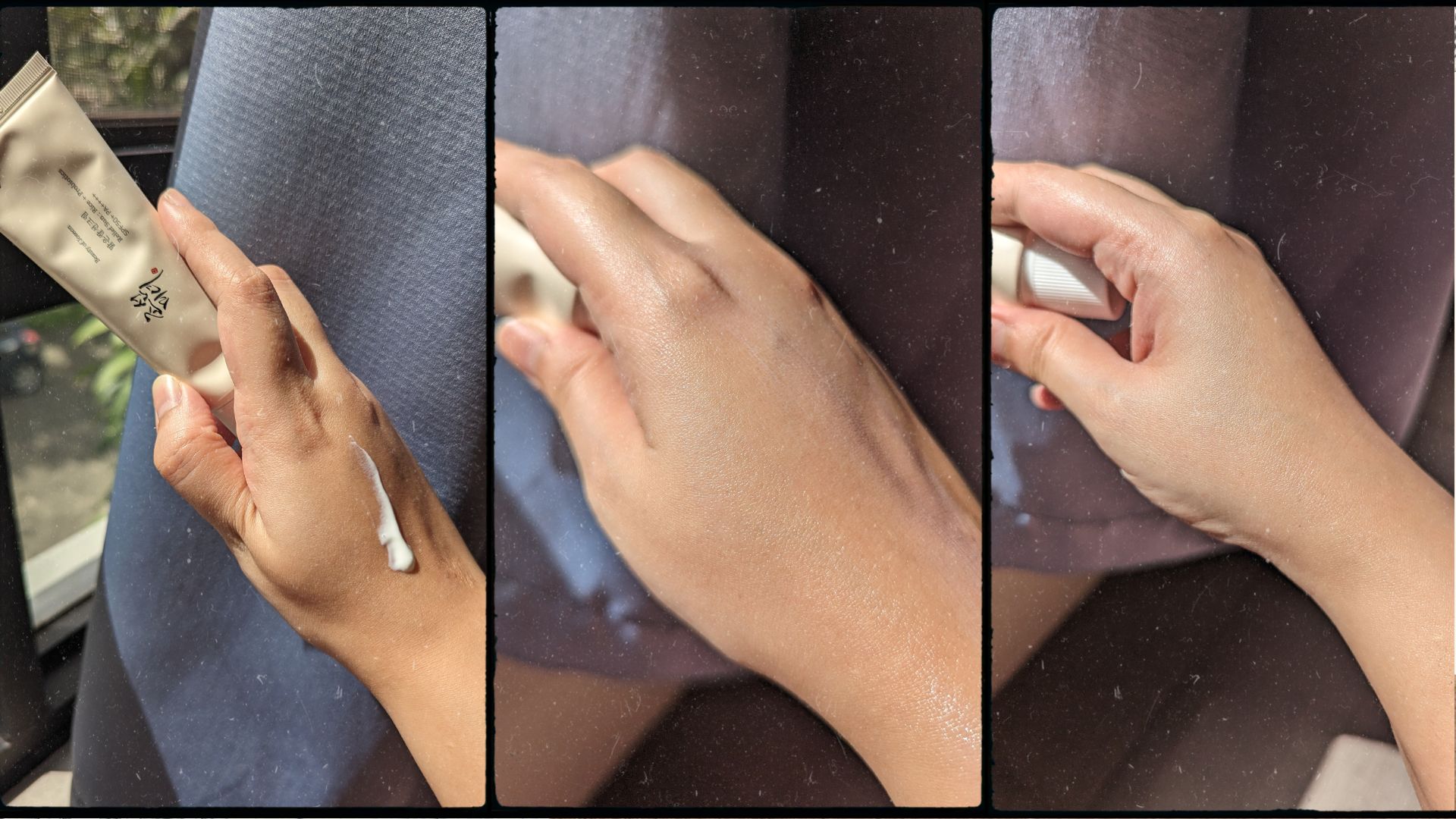 One of the notable ingredients in it is rice extract which is a known skin brightening ingredient commonly used in Korean Skincare Products. If you worry that you have sensitive skin, this product does not have fragrance in it.
Another fun fact about this sunscreen is that it contains rice bran water. During the Joseon Dynasty, it was referred to as "Beauty Water" and was utilized to achieve youthful skin. Brilliant for its branding name, isn't it?
Final verdict: Definitely worth the hype. From the price point up to actual usage and SPF coverage, this product should be considered as one of your beauty staple.